Bali, a dream destination for lovers and dreamers everywhere, is a place that should be marked on everyone's map in their lifetime. Don't be fooled by its honeymoon-esque stigma because it's still the perfect place for some solo soul searching and rediscovery. I was lucky enough to have the opportunity to spend four incredible nights in this slice of paradise so let me share my experience with you. I specifically chose to stay in Ubud village because of its rich culture, close proximity to all of the top sightseeing locations and activities, and immaculate scenery- the jungle. Each morning I was greeted by the sound of birds fluttering through the trees of the dense rainforest that surrounded my villa, the sun peeking through the leaves to reflect light on the infinity pool that welcomed a quick morning dip, and the serene calmness of the village- secluded from the bustling city centre. Normally, I choose between being a budget traveller or an opulent leisure traveller depending on the destination, but in Bali I found that I could be both – Chanel sunglasses and scrubber all in one! This was a luxury that set Bali apart from any other country I visited thus far, and trust me, I've done a ton of backpacking and vacationing! If you're in for a quick stop in Bali, check out my best tips below on what to do and where to visit during your stay!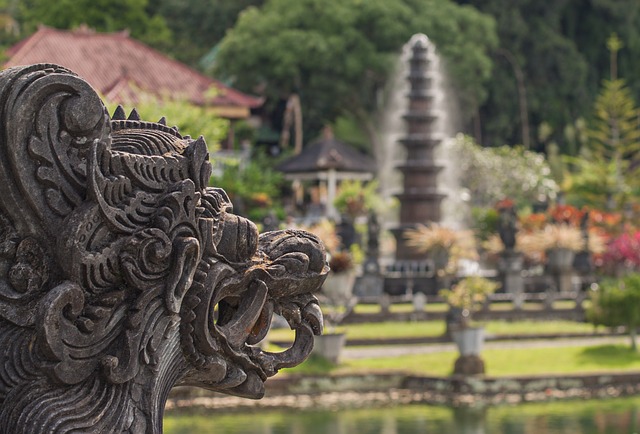 Hike to Campuchan and Karsa Spa
If it's your first day in the Ubud village, you'll need to get a feel for what makes this place so special. I say start with a quick morning hike just 10 min walking distance from the city centre to get an unforgettable view that overlooks the entire village and the rice terraces that run through it. I recommend this hike as your first activity as it forces you to walk through parts of the city centre before escaping into the tranquil landscape of the trail. You'll pass through a temple and some small rice fields with local art shops and coconut stands before you reach the top. Once you've made it to the top, and you'll know once you've hit the apex, take your time indulging in the city landscape. Afterwards, you'll see welcome signs to the Karsa spa. This spa is still ranked as number one on Trip advisor and is always booked up, but you might be lucky enough to catch an open slot depending on the day and time. Get treated to an hour long foot massage and a pedicure all for just $18! Do yourself a huge favour by booking an appointment ahead of time as the impeccable service and scenery is one that you won't find anywhere else.
Aling Aling Waterfalls
Nothing says adventure like trekking through the secret hidden treasures of Bali. Aling aling, meaning just that- hidden secret, holds some of the most beautiful and secluded waterfalls in all of Bali. It's a 1.5 drive up north from the city centre that offers a gorgeous scenic route full of temples and the Buyan lake for you to stop and take some quick pictures. Upon arrival you'll have to get yourself a local guide to lead you through the trek and you can choose from doing a short one ( 2 hours) to a long one ( 4-5 hours) with activities included such as waterfall jumps and slides. No matter the decision, you'll be in awe of discovering the many secret jungle pools with the crisp and clear waters that are safe to swim and relax in.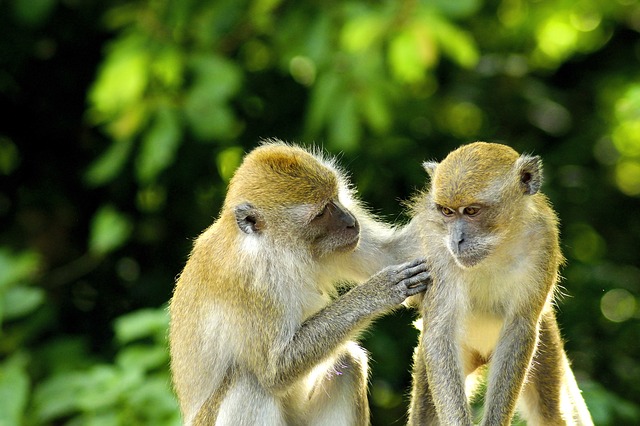 Monkey Forest
Sure it may seem a bit too touristy to do the given but the Monkey forest is a must do when you're exploring the city. It's a part of the city centre so prior to checking out the local market and art scene of the village, I encourage you to make some new friends by walking into the Monkey forest. There will be a small entrance fee and banana stands in the front for you to purchase a few bunches. I highly recommend that you stow away your bananas in a bag or backpack for if the monkeys see you with it, they'll try to take the entire thing! Be warned that the monkeys can be aggressive so be sure to stay calm and hand a banana to them one at a time. Don't touch them first but let them come onto you and you'll be surprised at how much they like to sit on your lap or shoulder for some amazing selfies!
Tegalalang Rice terrace
It might not seem too appealing at first to check out some rice fields but the Tegalalang rice terrace of Ubud offers an incredible terrain of what seems like dreamy green steps, layered onto the hill side. I personally find it to be a peaceful and easy little hike up and down the terraces but be careful of the small passageways as they're literally made in between the rice paddies and can get slippery! Be sure to take photos from the top where the rice terraces are directly behind you for that perfect background shot.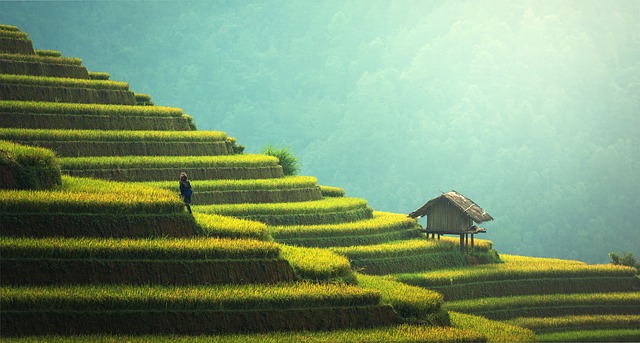 Dreamland and Blue Point Beach
Bali would not be complete hitting it's famous beaches. Get a driver to take you down south ( about 2 hours depending on the traffic) and hit up multiple beach stops along the way. I say this because some of the more popular and larger beaches can get crowded with local Indonesian tourists more than foreigners! Dreamland and Blue point both offer the most exquisite blue waters for swimming and will help you capture that perfect instagram moment while resting on shore. However, if you're looking for something more private and exclusive, make reservations to stay at the Ayana resort ( even if it's only for a day!) to sit cliff top above the ocean waters with a private beach that is reserved for guests only alongside their famous rock bar!