Gone are the days when wearing anything other than white to your own wedding made you chattel for gossip and the target of snickers from the wedding crowd. Though white remains synonymous with weddings that does not mean that you cannot rock any one of these other colors to your wedding and still look like a vision.
1- Go Bold with Red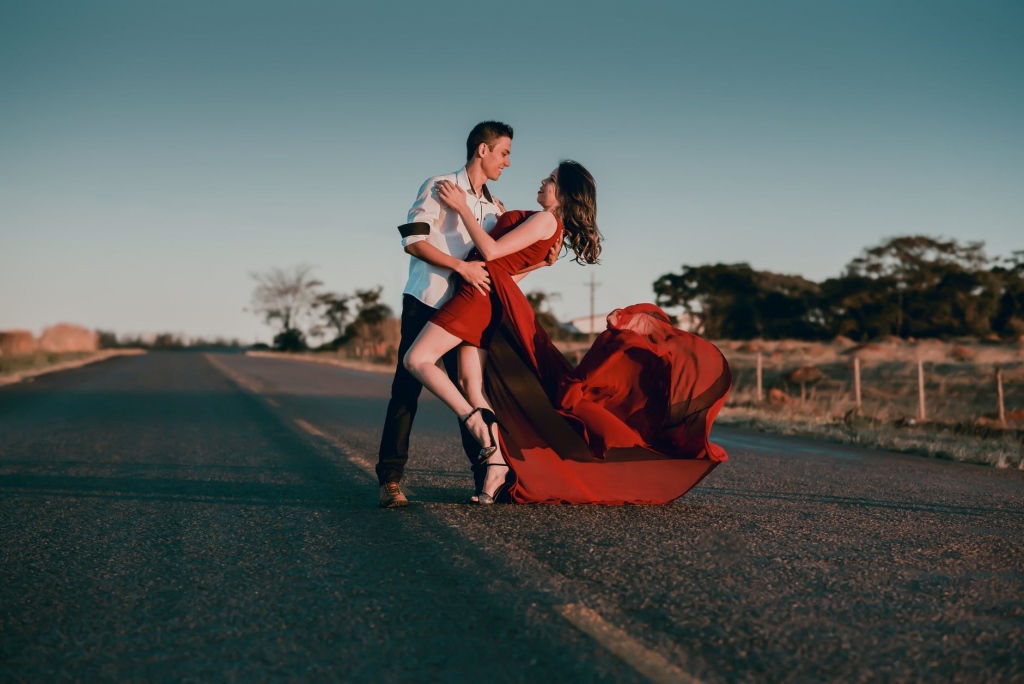 Though red is the staple color for Asian weddings, you too can join the bandwagon by ditching the traditional white for a smashing red dress. Designers like Vera Wang have included red dresses in their collection which has given rise to the popularity of some gorgeous wedding gowns in this color. You can even draw inspiration from Kat Von D who wore a Victorian style red dress for her wedding.
2-Go Gothic with Black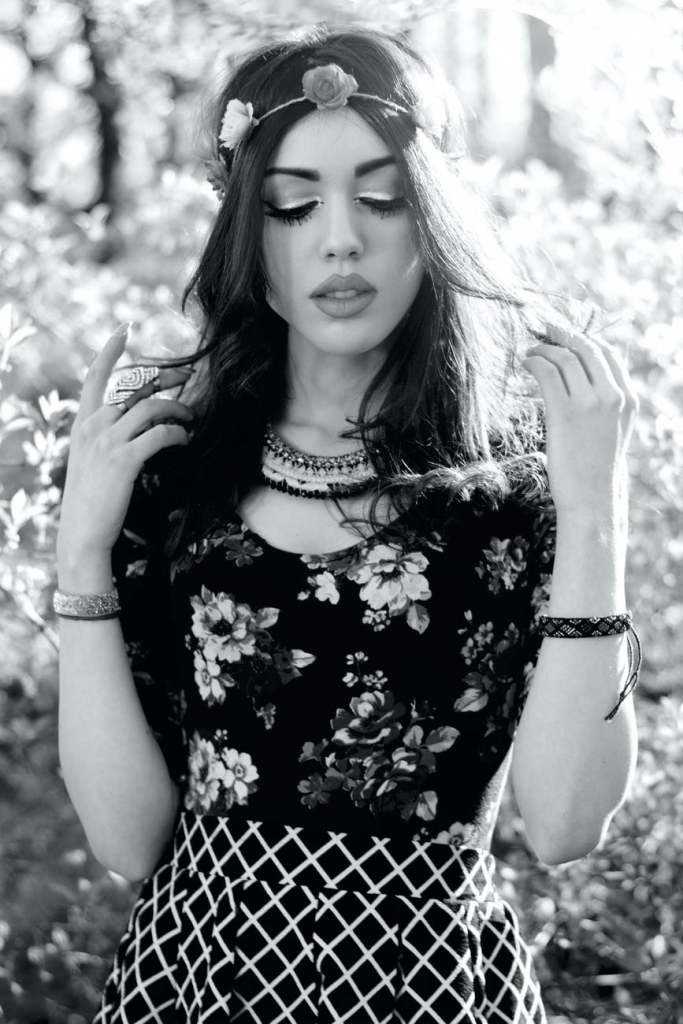 There's no reason you can't wear your favorite color on your wedding day too. Though going for a black wedding gown is an unconventional choice, if you have the perfect accessories to pull it off, then you can make it work. From Sarah Jessica Parker to Avril Lavigne, numerous celebrities have rocked this color on their nuptials and there is no reason that you can't do the same. You might worry about your friends (especially the bridesmaids) to have chic black dresses to match with your beautiful black theme, and they should easily be able to find pretty lace dresses at a cute online boutique.
3-Channel Royalty with Purple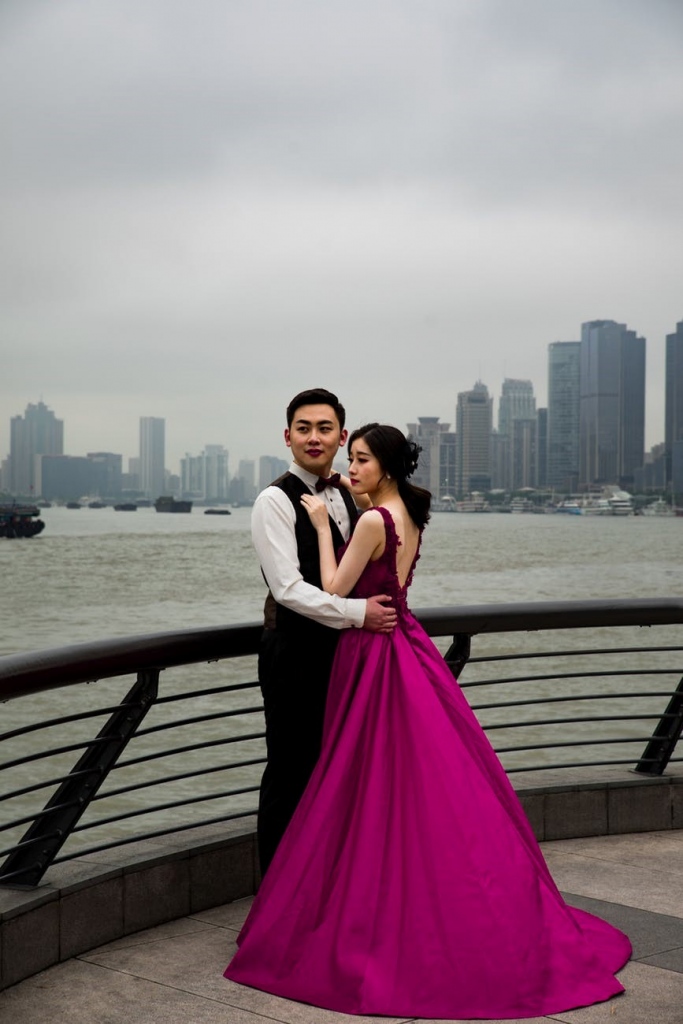 What girl does not want to feel like a princess on her wedding day? And what better way to channel that than by wearing a color that has long been attributed to royalty. If you need any inspiration for this gorgeous hue, look no further than fashion icon Victoria Beckham who rocked this color to her wedding ceremony.
4-Shine bright with Gold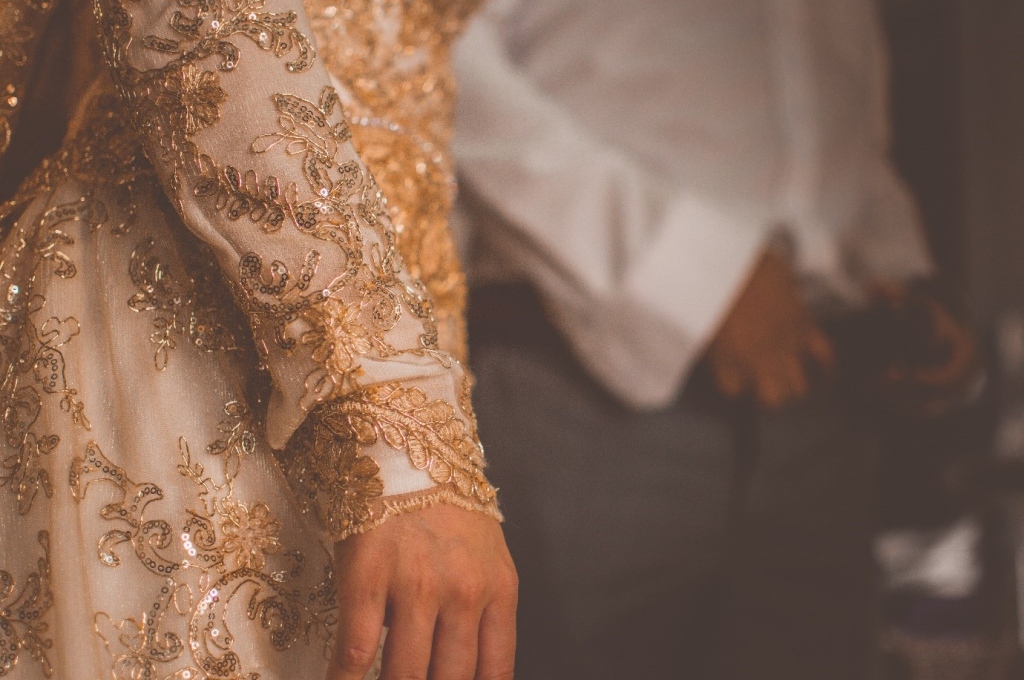 What better occasion to channel your love for all things gold than your own wedding. While wearing a gold dress for everyday events might be a bit much, it might be the perfect choice for your wedding. Just look at Jessica Simpson who wore a gorgeous gold speckled gown to her wedding with Eric Johnson. Or, you could even take inspiration from the South Indian Tradition of wearing white and gold saarees at weddings.
5-Keep it cute with Pink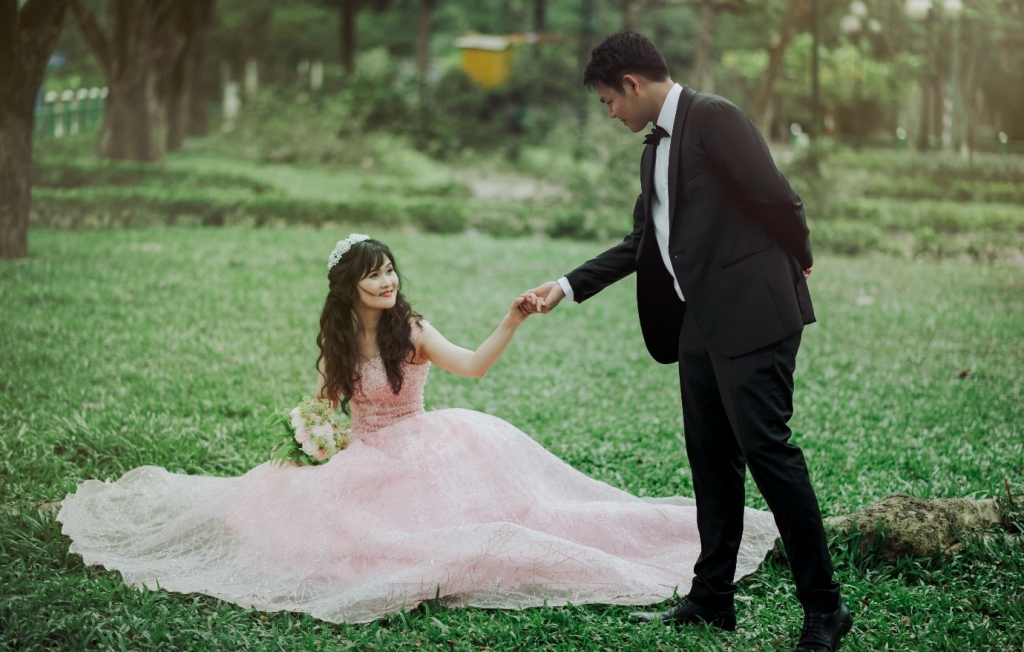 You can never go wrong with a pink colored dress for your wedding. This color has been creeping into wedding dresses and also has been touted to replace white as the staple wedding dress color. From Jessica Biel to Anne Hathaway, numerous celebrities have chosen this color for their wedding gowns.
6-Make it pop with Yellow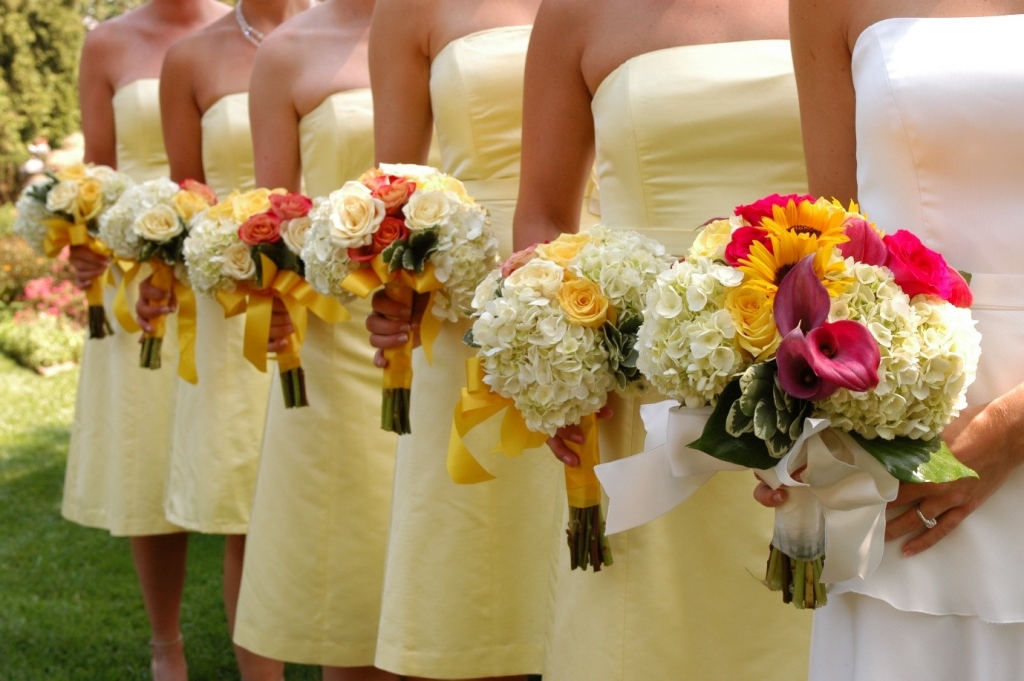 If you truly want to make heads turn at your wedding, then choose a yellow dress. Not only will it make you look bright and sunny but you can rest assured that none of your friends might have a similar dress at your wedding. Just take style cues from Amber Tamblyn who rocked a short yellow dress on her special day.
7-Keep it breezy with florals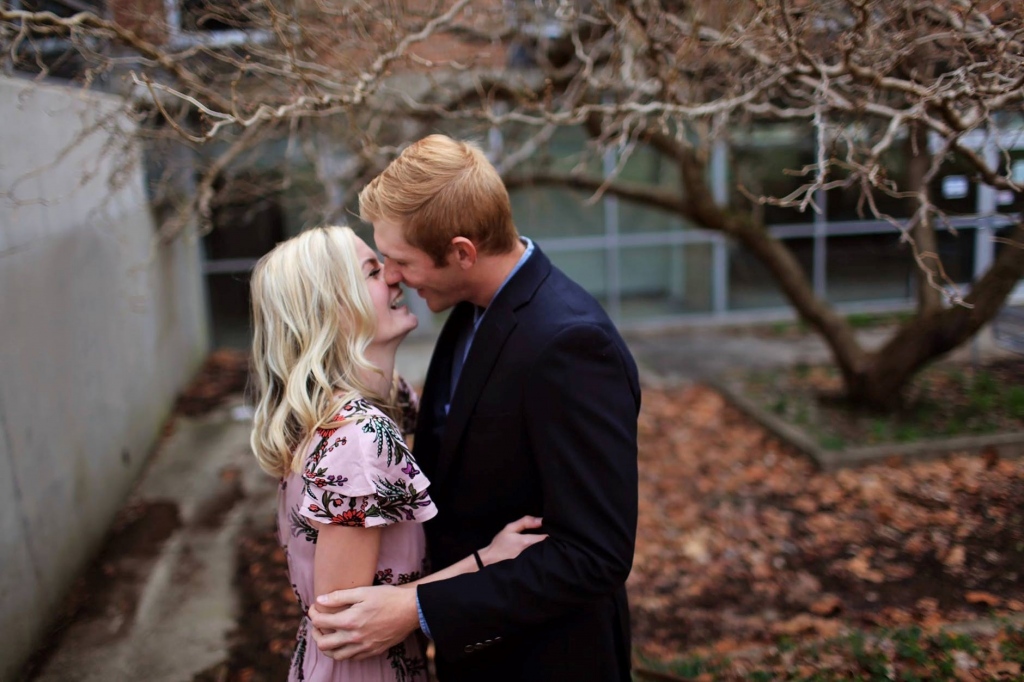 Florals are one fashion trend that never goes out of style, so why not make it a part of your wedding? Floral wedding dresses make sure make you look ethereal by cloaking you in numerous colors instead of just one monotone. Just sneak a peek at how gorgeous Poppy Delevingne looked at her wedding while wearing a floral number.
8-Channel sophistication in Green
Make people go green with envy as you ditch convention and wear a green dress to your wedding. You can look completely smashing in green like Cynthia Nixon who chose this unconventional hue for her wedding.
9-Go unconventional with metallics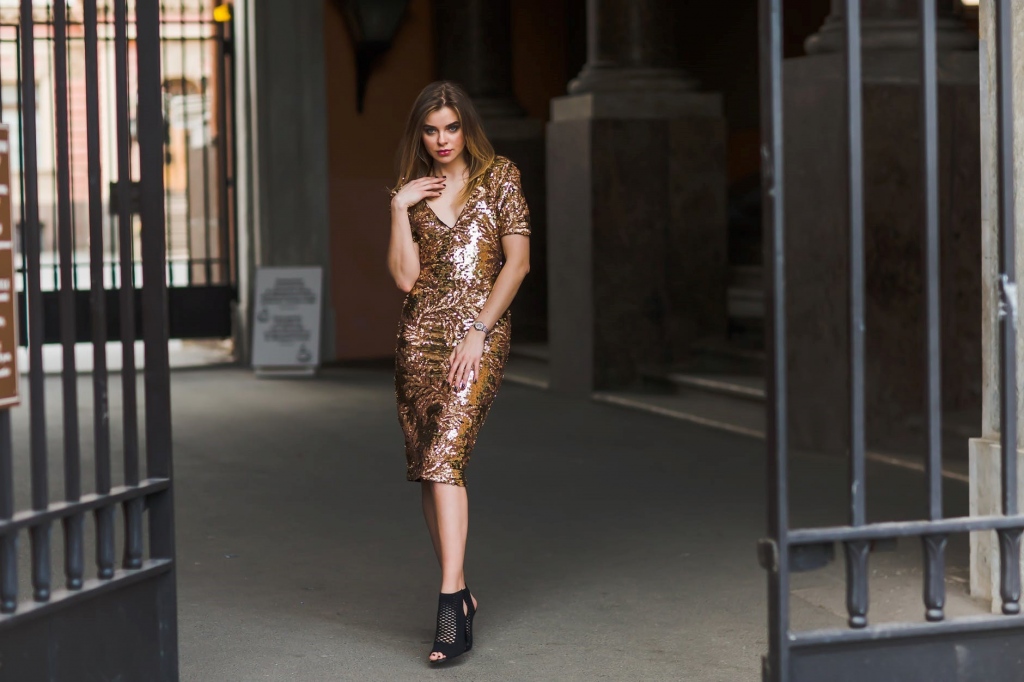 Metallics are no longer relegated to just clubs anymore. Gunmetal gowns are making a splash on runaways and you can easily find a spectacular dress for yourself in this trend. Just see how Cynthia Bailey rocked a gunmetal gown and you too might just forego the traditional white for this unique color.
-10-Go crazy with colors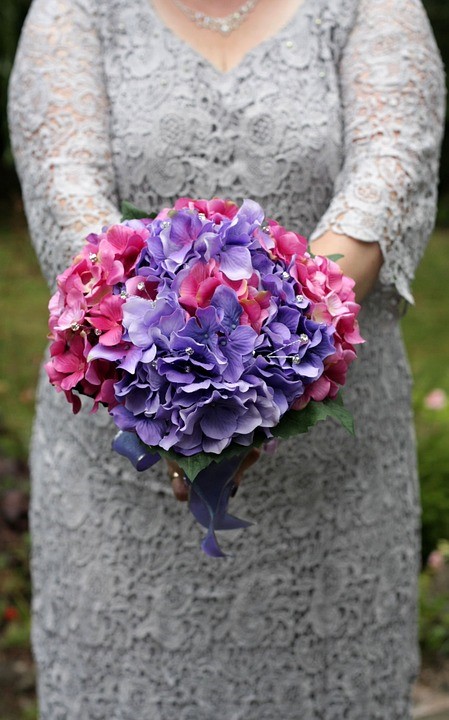 There is no rule that states a list of colors that you can and cannot wear to your wedding. You want to wear a two-piece in lilac or a fitted number brown, the choice is totally yours. Nothing looks better on a bride on her wedding than happiness and if your happiness lies in a gown with all colors of the wind, then go for it.