Most of us see pink as an all too-feminine shade. From the time that we are born, girls wear pink and boys wear blue. However, regardless of gender, we can surely come together and proudly say that pink can also represent masculinity. Men who fear pink are long gone and part of a history that we all should forget.
There is nothing to be ashamed of when wearing pink. Here are five reasons why men should embrace pink.
You're a Man
Wear pink-colored shirts with confidence, as a presentation of being a gentleman. Being a man doesn't need to have a gender label when it comes to color. You're a man, and nothing can change that fact.
Now consider looking yourself in front of the mirror. You probably have a chiseled jaw, a manly beard or goatee, and a massive chest with broad shoulders. Imagine these masculine features highlighted by a bright colored pink shirt. Your silhouette and build will merely show off, and the world will see your masculinity.
You're Already Grown Up
Gone are the days that "boys" call each other soft when wearing something pink. This prank or gimmick might be the case when you're still in elementary school, but the fact is that you're all grown up. You are mature enough to be confident in your choices. Wearing pink isn't a crime, so make the most of it, and look dashing.
History Can Tell
History tells us that pink wasn't always a representation of feminism. Men in the past even wear clothes and outfits with pink floral embroideries and silk materials. Those suits were symbols of masculinity at those times.
That fashion trend and way of thinking for most men changed as the society developed new learnings. In the early 1900s, the first pink-colored shirt became a hit. Though it was intended for female students, it caught more attention from men in college. Nowadays, trends are always changing and breaking stereotypes when it comes to fashion.
Women Love Pink
Another reason why men should wear pink is that it represents a more gentle and subtle feel. We all know that women love the shade of pink for that reason. A lot of women find that men who wear pink are attractive and confident with themselves.
Women are attracted to confident men because they are the most likely to carry a healthy relationship with them. Women also feel secure with a confident man that can sweep them off of their feet. Be confident by wearing pink which will entice women into thinking that you're their Knight in shining armor.
Pink Fits with Any Colors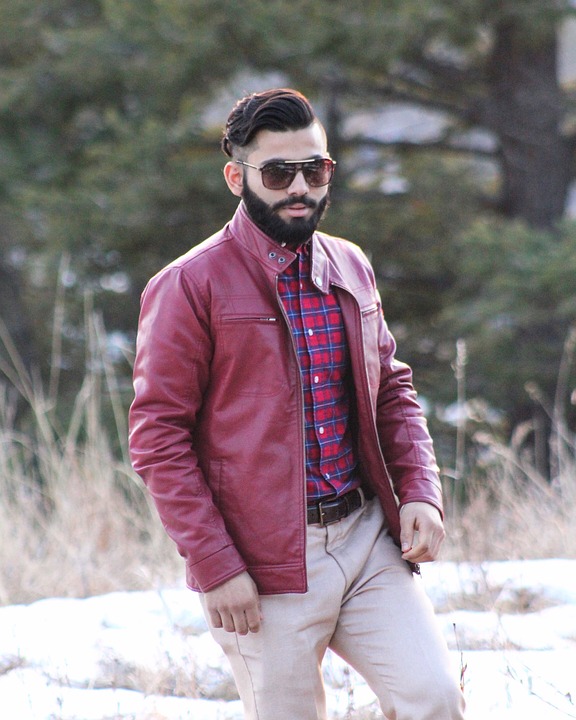 Pink is a soft color. You can match it with any complexion. If you are dark-skinned,  you will look good in hues of cherry blossom, lavender or carnation pink. Pink also looks good for Asian guys because pink can highlight their features. Men of Indian descent, also get a boost in their looks because the color compliments their skin tones.
As a bonus, here are some ideas how to wear pink for men.
Pinks complements well with just about every color. Khaki, black, cream or even white clothing will match. Pink also looks best when paired with blue, gray or charcoal.

The simplest way to wear something with solid pink shades is through a button-down long sleeve. Also, pink polo shirts are great options for those who want to look good in office work or on formal occasions.

An easy option for adding some fun and personality to formal attire is to wear a tie in pink shades. You can buy these preppy ties on different online stores such as

French Connection

. Whether for wedding or work, pair the tie with a white or complementary colored shirt to create a clean and formal look.

Try wearing pink t-shirts underneath dark blue or gray colored hoodies to have a more stylistic and athletic look when going outside for an early morning jog.
Takeaway
A lot of men think that pink is for princesses. However, a lot of fashion trends nowadays say otherwise. Pink is a flexible color that can mean balance, equity, and confidence. Men who wear pink aren't committing any fashion crime.
Pink can highlight all the masculine features that men want to show off. Always remember, ladies, don't have a monopoly on Pink. Wear it with confidence and say to the world, Real Men Wear Pink.